AUTOMOTIVE HUNGARY
Let's meet in May!
NEW DATE!
The 10th Automotive Hungary will be organised in May 2022,
in HUNGEXPO Budapest Congress and Exhibition Center
EARLY BIRD APPLICATION DEADLINE:
31th January 2022
CO-EVENTS:
15th MACH-TECH International Trade Exhibition for Machine Manufacturing and Welding Technology
9th INDUSTRY DAYS International Industrial Trade Exhibition
HEALTH PRECAUTIONS
The events of HUNGEXPO Zrt. are organized in compliance with the current epidemiological and health regulations.
According to the current legislation the event can only be attended with a valid official COVID Certificate, which is checked by the organizer at the entrance. Persons under the age of 18 may also attend events with a valid official COVID certificate or under the supervision of a protected person.
More: HERE
---
A decade ago, we created the Automotive Hungary exhibition as a meeting forum for the stakeholders of the Hungarian automotive industry: car manufacturers, suppliers as well as small and medium enterprises.
The event is dedicated to showcasing the latest technologies and trends, this is in the focus of the exhibition and the related conferences.
AUTOMOTIVE HUNGARY provides programmes and meeting or cooperation opportunities that can help exhibitors to accomplish their goals, to grow or to get answers to their questions. No matter what their reasons are for coming, we work so that everyone could go home satisfied after the event.
AUTOMOTIVE HUNGARY is for bringing together domestic and international suppliers and service providers of the automotive industry at all levels. Meetings and collaborations may have never been as important in the industry as they are in today's structural transformation. In these circumstances, it's very difficult to make a well-informed investment decision; you need to collect information and conduct personal meetings. Our goal is to help Hungarian suppliers and service providers involved in all levels of the automotive industry to meet at this exhibition. It's very important for them to retain or, hopefully, to improve their positions attained in the supplier chain, despite the ongoing changes.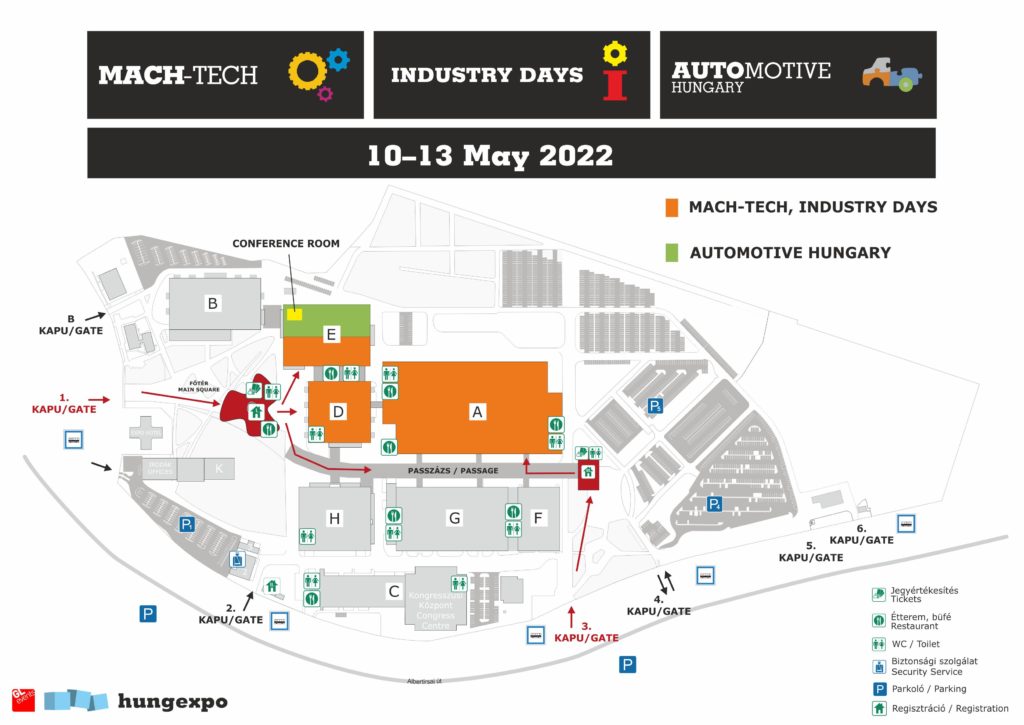 VIRTUAL EXTENSION – HYBRID EXHIBITION
In addition to the exhibition carried out in the conventional physical space, exhibitors and visitors can also join the event virtually, as we extend the on-site exhibition with a virtual module.
Early bird application deadline for exhibitors: 31 January 2021.
For more details and application contact our collegues: automotivexpo@hungexpo.hu
WE LOOK FORWARD TO WELCOMING YOU TO




THE MEETING OF HUNGARY
'
S AUTOMOTIVE INDUSTRY!
OUR PROFESSIONAL PARTNERS
MAGE – Society of Hungarian Automotive Industry
MAJOSZ – Hungarian National Association of Machinery and Power Engineering Industries
HIPA – Hungarian Investment Promotion Agency
autopro.hu – Automotive industry trade portal
The HUNGEXPO APP has been launched, in which you can find the details of our exhibitions, programs and on-site information.
More information and download: HERE
---
THROWBACK 2021