Home
AUTOMOTIVE HUNGARY
7th International Trade Exhibition for Automotive Industry Suppliers
16-18 October 2019
Patronage of the event: Dr. László Palkovics, Hungarian Minister of Innovation and Technology
AUTOMOTIVE HUNGARY presents a sector-specific matrix for the automotive industry that includes some elements of electronics, IT, software, machinery, plastic industry, glass industry, chemical industry and the composite industry.
In addition to the participation of Hungarian OEMs and component manufacturers we are looking for representatives of manufacturing process and supplier services, manufacturers and distributors of automotive components and systems, SI companies, factory equipments and industry-related service providers as exhibitors.
What makes it worth to be an exhibitor?
10.000 professionals, that is potential business partner
A strong professional nature
National and cross-border media campaign
You can showcase your products for Hungarian and international
professional visitors and the key market players who we reach through major marketing and PR campaigns
Interesting competitions and complementary events for the representatives and decision makers of the industry
Customized services to boost the efficiency of your presence at the exhibition
It's the leading professional fair of the region
It's the most prestigious domestic professional exhibition
The complex assortment of exhibitions based on the synergy of multiple fields
Extensive professional support, rich professional programs
We look forward to welcoming you as our exhibitor in 2019!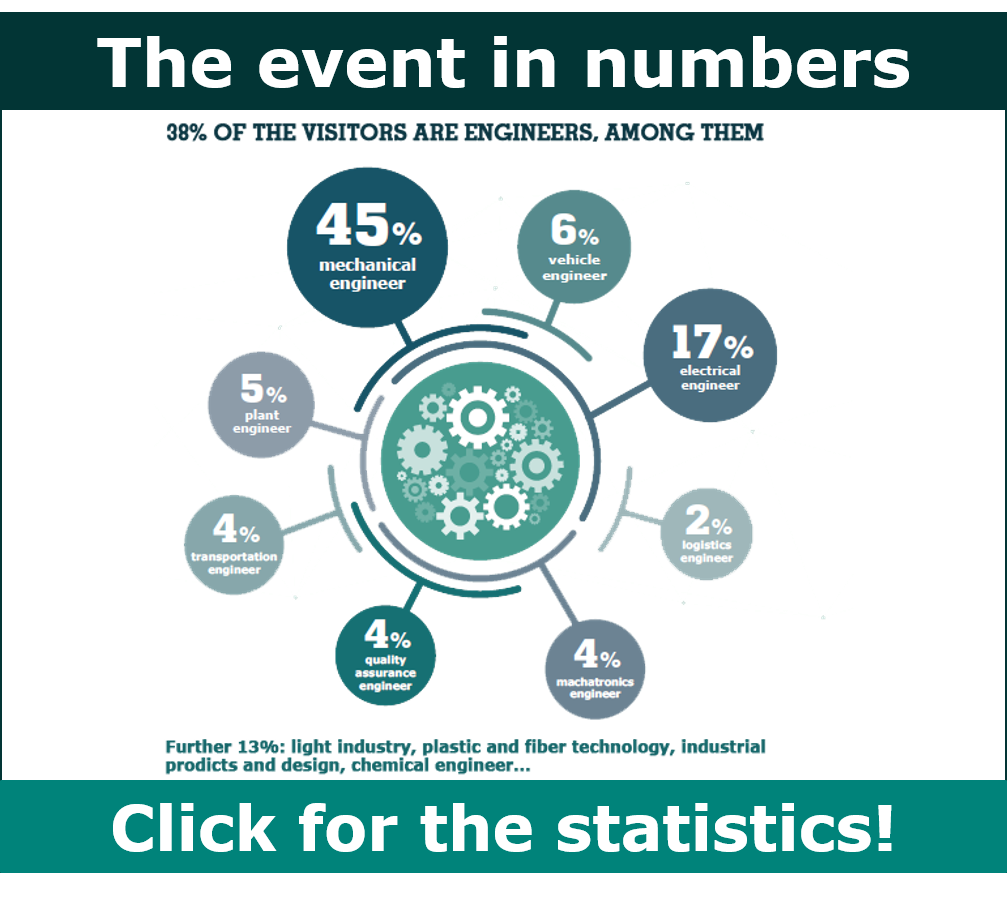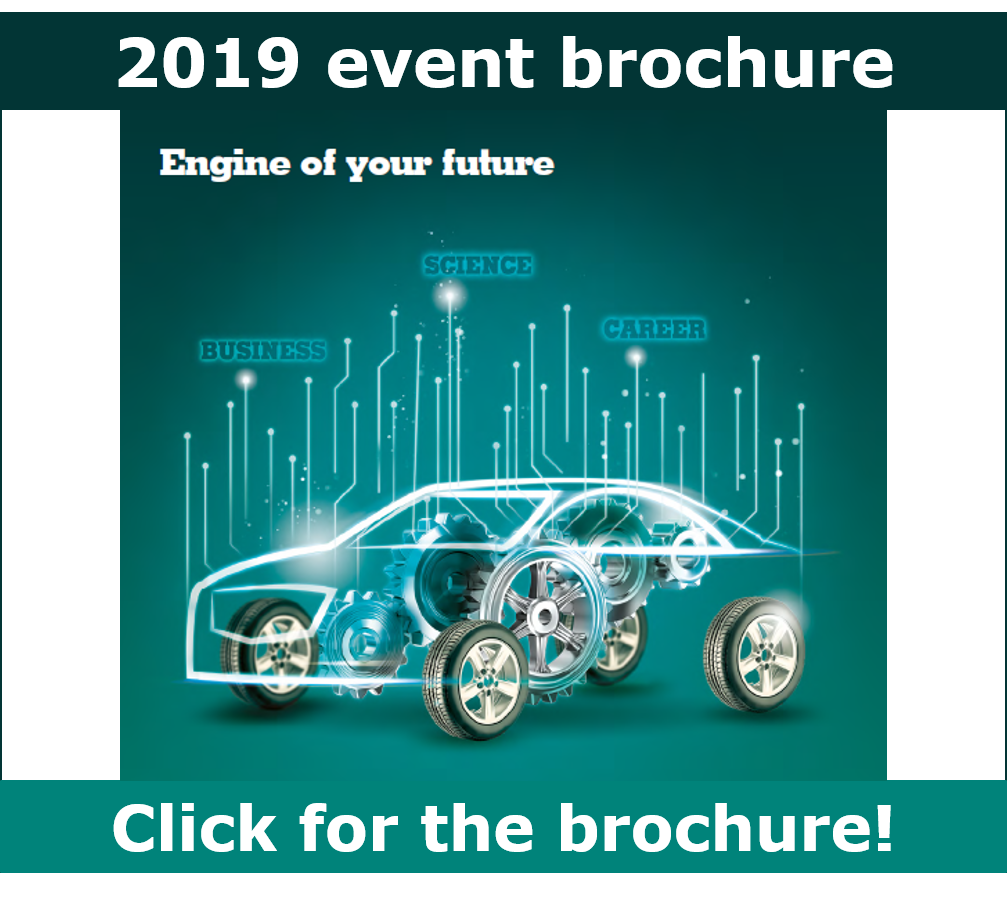 Click HERE to download AUTOMOTIVE HUNGARY folder
Planned programs:
B2B SUPPLIER FORUM


In 2018, 140 negotiations were initiated between 16 buyer and 31 supplier companies.
INNOVATION PRODUCT COMPETITION
FURTHER ENGINEERING TRAINING COURSES
PROFESSIONAL TRAINING COURSES
QUALITY CONFERENCE PROGRAMMES
6th AUTOMOTIVE - TECHTOGETHER


The aim of the competition is to establish closer ties between technical higher education students and automotive firms. At the same time, through the involvement of the exhibitor vehicle construction teams, the competition promotes technical courses for young, high school-age students participating at the event as spectators.
Display your products and services at the International Trade Exhibition for Automotive Industry Suppliers and meet with the most significant people of the industry, ultimate decision makers, potential customers!

Do you have any questions?
---
THROWBACK
AUTÓTECHNIKA - AUTOMOTIVE HUNGARY 2018
The 6th AUTOMOTIVE HUNGARY International Trade Exhibition for Automotive Industry Suppliers and the 27th AUTÓTECHNIKA-AUTODIGA International Vehicle Maintenance Industry Trade Exhibition were greatly successful events at HUNGEXPO Budapest Congress and Exhibition Center. The professional conferences organized alongside the exhibition were held with a full house. According to the participants, the B2B Supplier Forum was especially successful with a high number of business deals made there. One of the most successful automotive exhibitions of recent years finished on 19th October. The three-day event had 255 exhibitors from 15 countries, which means a 16% growth compared to 2017. The increased interest also showed in the number of visitors, which exceeded last year's figures by 20% per day on average. More: HERE
​THANK YOU FOR YOUR PRESENCE AND HAVING CONTRIBUTED TO THE SUCCESS OF THE EVENT!